The Simplest and most popular way to create any kind of website is undoubtedly – WordPress. More than one in four websites that you visit on the internet is built on WP. The reason being, WordPress is the most popular CMS platform, fueling over 43% of all the websites on the internet. Licensed under GPLv2, it is available to everyone and open to modification for free.
Here at wpexcel we love WordPress. It's not because we are a WordPress service provider but because of the flexibility and agility of the platform that it offers to its users. Here we have dug down deep to answer your every question surrounding – "What is WordPress?" Read along!
What is a Content Management System?
A content management system, or CMS for short, is software that enables non-technical individuals to easily generate, manage, and alter content for their websites. With CMS it is possible to create a website without having to start from the beginning with the code or in some cases doesn't require that knowledge at all. As a tool, it takes care of all the basic structural work for you rather than having you develop your own ecosystem of the website for designing web pages, storing images and other such crucial features.
Without a CMS system, you would have to write a static HTML file and upload it to the server to create a website. And with a CMS such as WordPress, it's as simple as writing content on a Microsoft document file. And in order to manage and upload images and other media, all you need to do is browse the media library and simply update it.
WordPress: A CMS for more than just blogs.
Super-loaded with features, here are the highlights of some of the important ones:
Admin Dashboard and Setting.
The admin area allows the admins and authorized contributors to control and customize WordPress and keep a track of the maintenance. To access the WordPress dashboard, go to yourdomain.com/wp-admin and log in with your username and password that were set during the installation process.
The admin panel further has the following features:
Plugin and Widget.
Plugins, in general, are small software that gives access to key functionalities without an in-software solution. These can be added to computer programs, mobile apps, or websites which improves the functionality to a great extent without modifying the primary software.
With WordPress, several plugins can be added in order to add the functions which are not present in the core software. Most of these plugins are developed by developers within the WordPress community. And that's not all, you can create and develop your own plugin as well.
There is a WordPress plugin available for almost any eventuality, according to the official directory, which currently has over 58,000 plugins. There are those for improving a website's speed, increasing search engine optimization, adding forms, and more.
Both free and paid WordPress plugins available in terms of pricing. While commercial plugins typically have additional capabilities and even customer support, free plugins typically just offer minimal functionality.
Here are some important plugins for you to consider:
A. WooCommerce:
A WordPress plugin that adds eCommerce capabilities and is open-source.
B. Visual Composer:
A drag-and-drop page builder plugin with ready-made design components that makes creating a WordPress site easier.
C. Yoast:
Yoast SEO is an SEO plugin that enhances the WordPress text editor with SEO indicators to help articles perform better in search engine results (SERPs).
D. Wordfence Security:
A firewall and security plugin that guards against spam, malware, and other harmful threats on a WordPress website.
Widgets, on the other hand, provide a website with more structure and content. Users can add more widgets by installing plugins. WordPress comes with a number of basic widgets, including archives, galleries, and recent posts.
Did you hear about the new WordPress 6.1? Not yet? Read here.
Content Editor.
Users can add, modify, and publish posts and pages to WordPress using the content editor, also known as the text editor. If you've used word processors like Microsoft Word before, learning how to utilize WordPress' content editor will be a breeze.
WordPress article generation is made much simpler by the newest editor, Gutenberg. Users can add blocks, which are content components made up of different text, media, and design elements, using the Gutenberg editor. For instance, by employing the proper block, users can quickly add an image gallery to a WordPress article.
After publishing the material, users can use the settings sidebar to add tags, a featured image, and a meta description to the post or page. A few of these sidebar options can improve search engine optimization (SEO).
Theme Customizer.
The current theme or design template can be modified by users using the theme editor or customizer. The navigation menu and homepage can both be customized by users, who can even submit their own logo.
There are several levels of customization for each theme. Remember that there might not be many customization possibilities if you install a free theme. The majority of premium WordPress themes include extensive customization, functionality, and support.
Installing a page builder plugin might make the design process more streamlined and simple. Page builders give the theme editor drag-and-drop capabilities, which is fantastic for beginners. Elementor and Beaver Builder are two instances of page builder plugins.
What types of websites can be built with WordPress?
Being a highly versatile platform, WordPress enables its users with endless possibilities to create websites of any kind. Here are the most common types-
– eCommerce store.
– Business websites.
– Blogs.
– Portfolios.
– Resumes.
– Forums.
– Social Networks…….and pretty much everything!
What is the difference between WordPress.org and WordPress.com?
WordPress.org.
The self-hosted WordPress is WordPress.org or often referred to as 'the real WordPress'. It is 100% free and requires a domain name and web hosting.
The complete functionality of WordPress is possible with the self-hosted version. Even once they've created themselves, users are free to search for and install any WordPress theme or plugin they like.
For customers who seek high levels of personalization and freedom and intend to scale their websites in the future, the self-hosted version of WordPress is perfect.
WordPress.com
WordPress.com is a commercial, for-profit service run on the WordPress.org platform. A hosting company that uses a website builder using WordPress's content management system for hosting the websites. Different from the self-hosting Org, WordPress.com manages the server which stores these websites. Although it is easy to use, you give up a lot of self-hosted WordPress's flexibility.
How to launch a WordPress website?
Set the basic idea and main content.
The crucial step that you should take is to decide the kind of website you want to start with. Do you want to monetize your site? Or are you just creating it for leisure? Once you are settled with the goals, make sure your content is consistent with whatever your goal is.
Along with settling down with your ultimate goals, make sure that you know your target audience thoroughly. Who will be benefited from it? Is your style and tone of writing resonate with your audience?
Sit down and work on the basic ideation for the concept and content of your website as your first step.
A fitting domain name.
Step 2 is to decide on a domain name. Your domain name will represent your brand so it has to be well thought out. Choose a name that is short, easy to recall, and spell. A difficult name would drive away your visitors. Once you are set on a name, check its availability. If the domain name is available, move ahead with the hosting service explained in the next step.
Set Hosting service.
Find a suitable web host to launch your website. Consider these crucial steps when choosing a hosting provider:
A. What do you need?- The number of resources you will need, your plan for the coming 12 months, and your expansion plans.
B. Uptime scale.- An all-time stable web host is crucial for your website and business requirement.
C. Prompt customer support.- In case of any emergency you should be able to connect with customer support easily.
D. Easy to manage and use.- For users who are not developers should be easy to manage and maintain.
E. Affordability.- Costing and budget are crucial when you are looking forward to running and expanding your website for a greater period of time. Choose a service provider that goes well with your requirements and your budget.
Install WordPress core.
Connect with your hosting provider to install WordPress core. The installation process will require the following details:
A. URL- The address of your WordPress website or the registered domain name.
B. Language- You need to pick the primary language for your website. Although the default language for WordPress is English. However, as a user, you get to choose between 65 languages and more than 160 translations.
C. Username for the administrator- The login name that you will use to login into your WordPress dashboard.
D. Password- The same password that you have used to enter the WordPress admin is used here.
E. Administrator email- Use a valid and active email address here as it will be used for notifications and password reset activities.
F. The website's title- Enter what you want your website's title to be. The title identifies what the website is about, to users and to search engines.
G. Website tagline- A short description of your website and its purpose. And don't forget to add relevant keywords in the tagline.
H. Click on install.
Choose a theme to activate.
Before you launch your website, you have to make sure that the functionality, look, and feel of your website is well and updated. Any website should go along with its purpose and speak for itself. This is where the theme for your website will play a crucial role. Any website dedicated to educational purposes will be different from one setup for eCommerce.
The amazing thing about WordPress is the staggering amount of themes that are available to its users- both free and paid versions. A few popular free themes are- the newly launched Twenty Twenty-Two, Hello Elementor, Astra, Shapley, and others. Among the paid versions our recommendations are X, Uncode, and Divi.
You can browse through all 10,203 free themes here at WordPress themes.
Customize your website with plugins.
As stated earlier in this article plugins add to the functionality of the website. You can always add plugins at any stage but here is a list of plugins that you should begin with:
A. Yoast.
B. W3 Total Cache.
C. Keyy Two Factor Authentication.
In case you are looking for a particular plugin for functionality connect with our experts here to talk about it!
What are the benefits of using WordPress?
Adaptability and Flexibility.
Originally designed to support the blogging community, it now provides a platform for a wide range of websites. Whatever a company's requirements are, the core software is customizable, again thanks to paid and free plugins. Simply put WordPress is endlessly adaptable to your expanding business and vision.
User-friendly – for literally everyone.
Easy to install and super-easy to run, setting up a WordPress website doesn't require any technical expertise. Once you have the domain name and web hosting account, the admin dashboard lets you take full control over the functioning, look and feel of the website even- without any technical knowledge.
Unlimited themes.
Fine-tune your website with countless themes available to you. A new site owner can access many of these right away through the WordPress theme directory, and hundreds more can be purchased from international third-party designers and design markets.
Additionally, these can be installed and removed anytime you want.
Site ranking.
To score high on Google and other search engines, your website must be searchable. WordPress sites frequently score highly for their keywords, in large part due to the fact that they are updated frequently because of the tools and plugins for content optimization.
Website responsiveness.
Websites need to support all devices because Google rankings also take into account responsiveness as a crucial factor. Users can make a static site responsive using plugins and changes to the theme files, and WordPress provides a number of responsive theme styles.
Build-in blog.
WordPress has several features that make posting content simple to a large extent. It allows users to add a blog to their website without having to start one from scratch. It can be accessed from any device, at any time. As a result, blogs can be used by websites that have nothing to do with blogging to post updates or announcements.
WordPress Community.
WordPress, with time, has built a community around the world consisting of people from varied backgrounds. This group of WordPress enthusiasts is in charge of updating and securing WordPress as well as making changes to the source code. Additionally, the WordPress community actively reaches out to users by conducting WordPress camps all around the world and encouraging the development of regional WordPress user organizations.
Who all are using WordPress?
10+ notable brand names using WordPress:
Sony Music.

Time Magazine.
The Rolling Stones.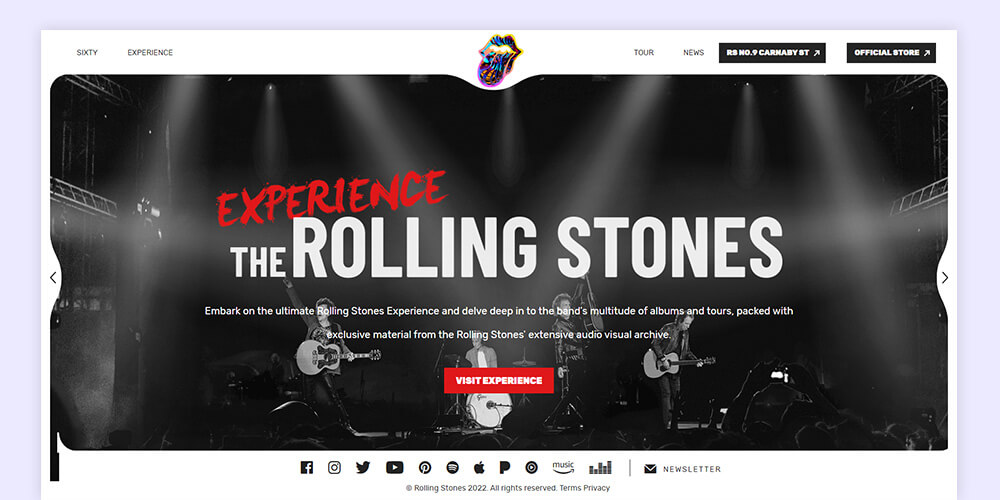 Microsoft News.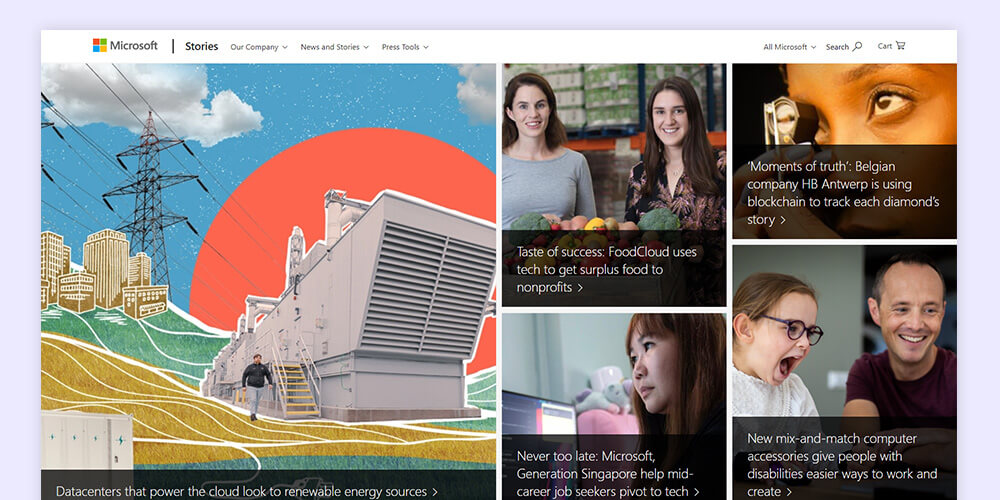 TED Blog.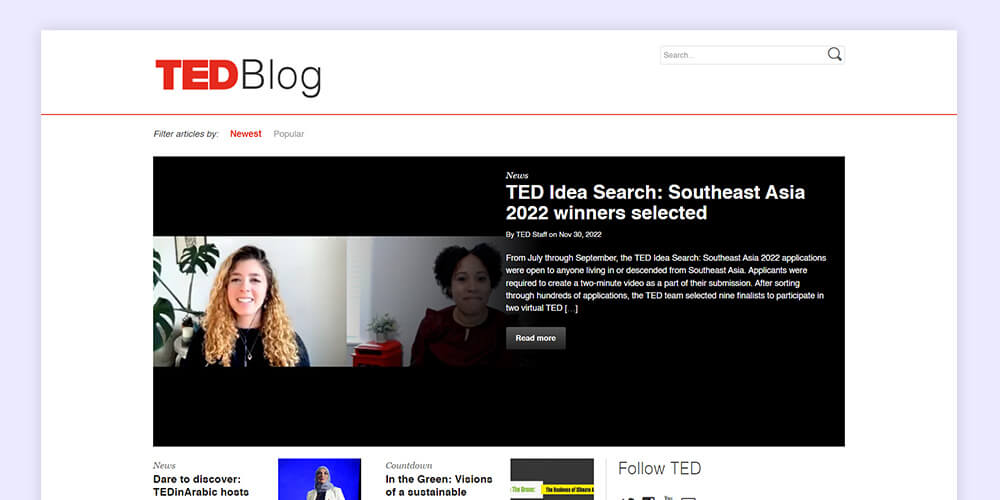 Vogue.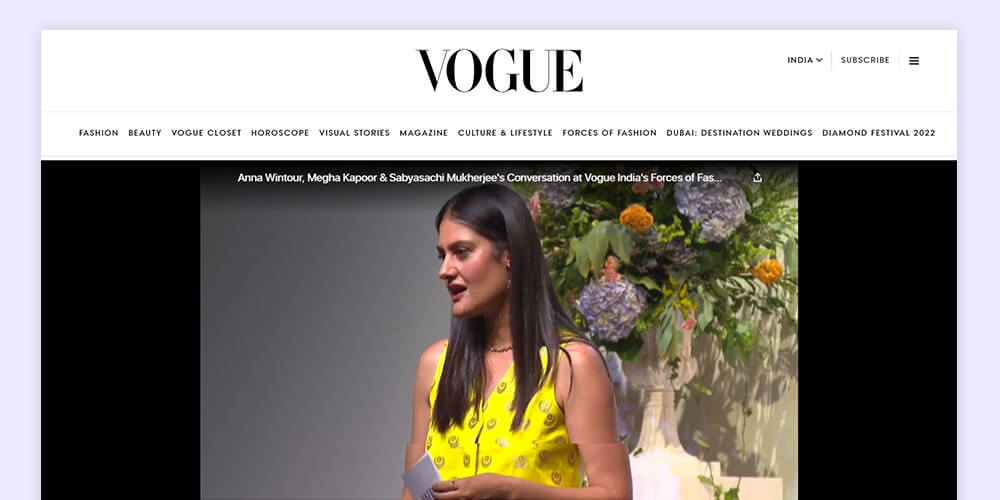 The New York Times Company.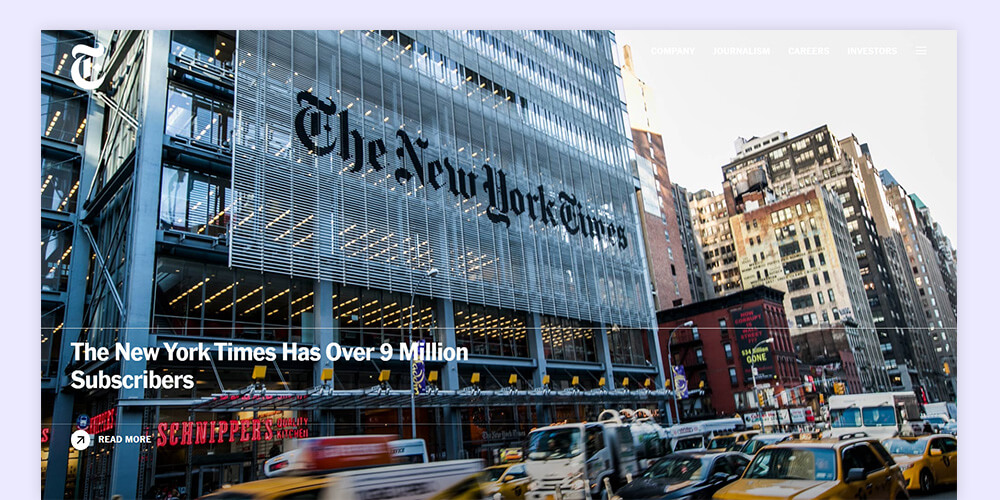 The White House.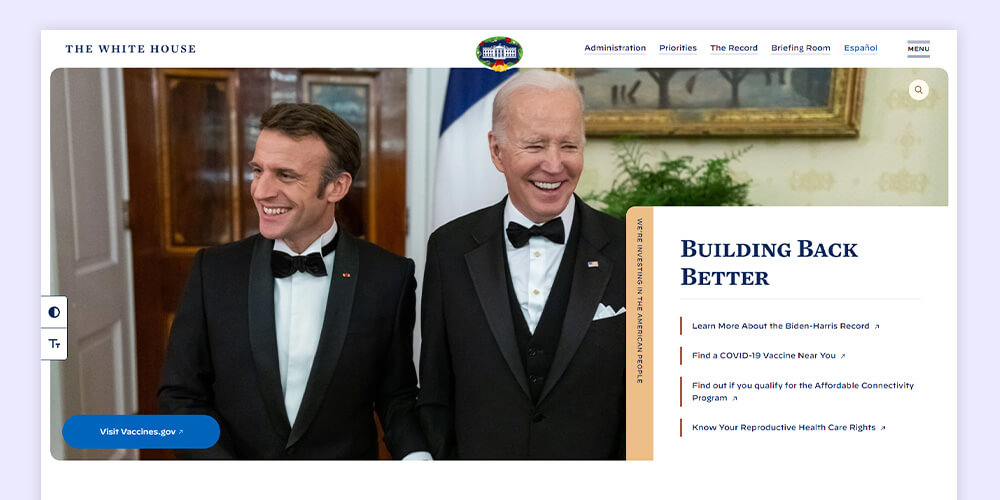 Observer.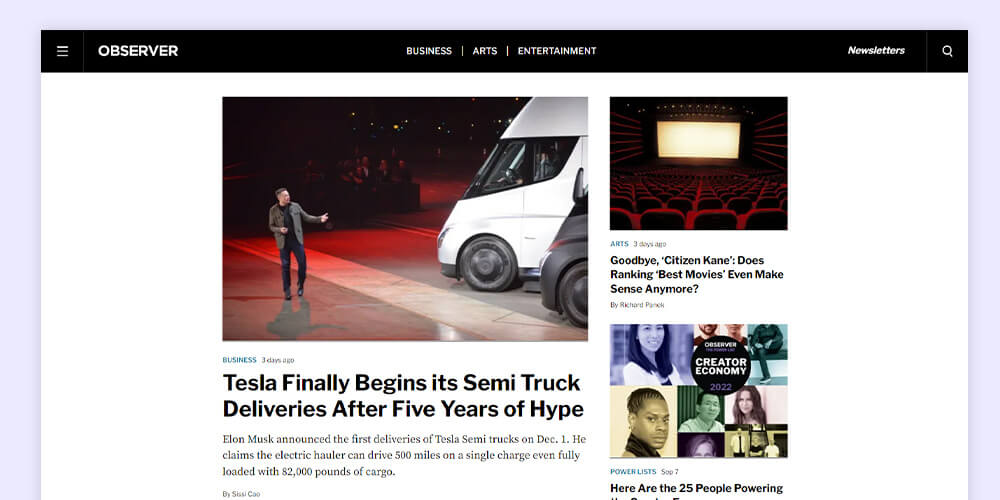 Jay-Z.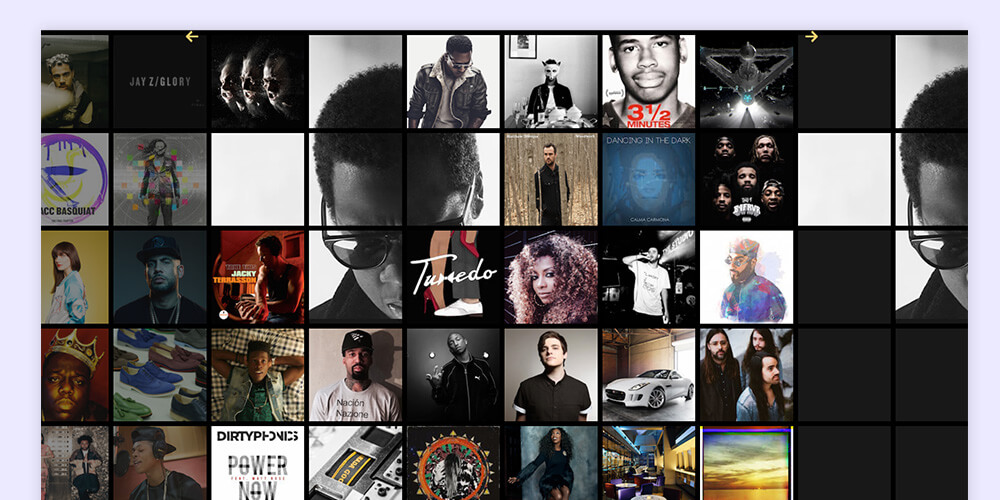 Reader's Digest.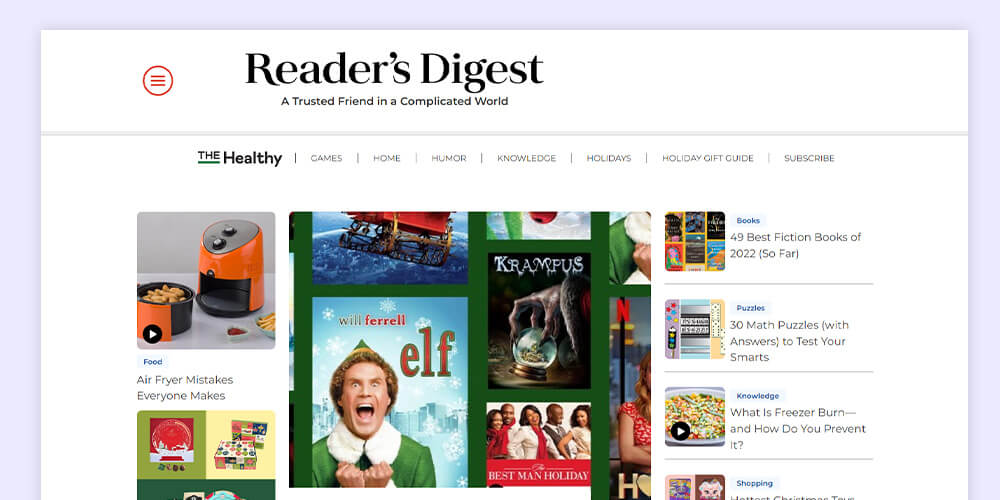 Katy Perry.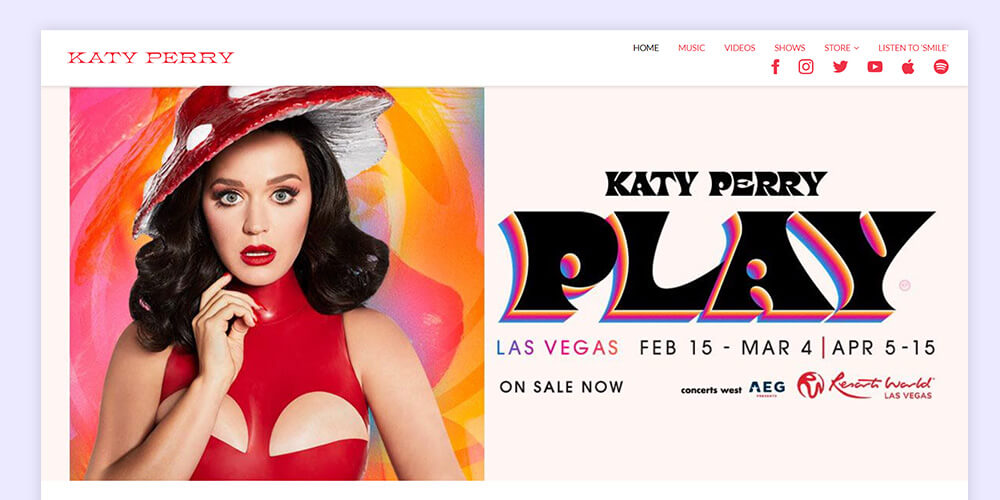 Next Steps?
Are you still searching for answers – Why WordPress? Feel free to schedule a free consultancy call with our experts here at wpexcel. You can also leave your queries, questions or suggestions in the comment section.
Check out our plans or simply talk to our sales team to create a plan suitable for you!